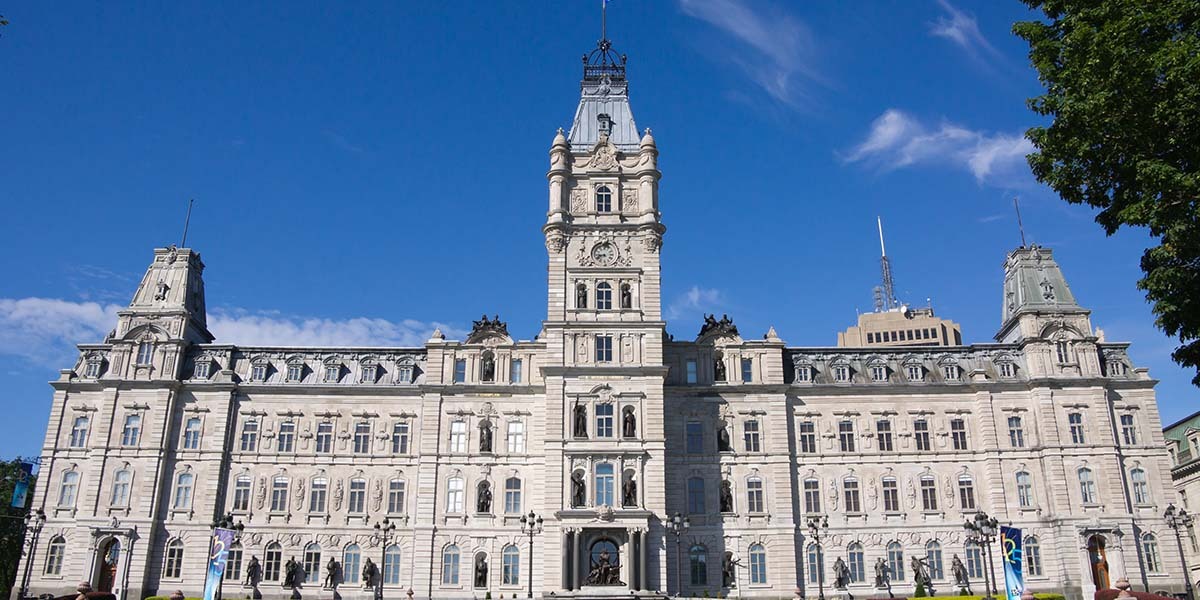 Quebec
"Quebec" means " the narrow bank of river" in the aboriginal language, it presents the long and narrow shape of St. Laurence River and high cliff in both sides of the river. The early French migrants occupied here, so the city is full of ancient streets and European style houses. It looks like Paris.
Quebec (French: Québec, English: Quebec), Canadian Chinese's old translation is "the ancient province of the province". Quebec is a highly autonomous province, and they have abundant natural resources. According to the Canada Bureau of Statistics data in 2011, the population of Quebec is 7,903,001 people. The official language in Quebec is French, and the high proportion of French population in North America is mainly reside here. The capital of Quebec is Quebec City, and the largest city is Montréal.
Quebec is the largest federal autonomous province in Canada, is also the second largest administrative district which is behind to Nunavut. Quebec province is located the West of Ontario, James Bay and Hudson Bay , at the north of the Hudson Strait and Angawa Bay, at the east and the city of San Lorenzo, Newfoundland , Labrador and New Brunswick, at the south of the United States of Maine, New Hampshire, Vermont and New York, and with Nuna Ford, Prince Edward Island and Nova Scotia to share the maritime boundary.
Quebec is the second high population province in Canada, only has less population of Ontario. Most residents live in the neighbor cities along Saint-Laurent River, such as Montreal and Quebec City. Quebec City is also the capital of the province, and majority of British population live in the west of Montréal. Nowadays, Gatineau, the eastern townships and the region of Gasper Peninsula have a large majority of the British population. The aboriginal people live in the region of North Quebec.